Dental implants are permanent replacements that look and feel like your teeth. They're designed to fuse with your jawbone and create a stable, secure replacement for missing teeth. Dental implants are small metal posts surgically positioned into the jawbone beneath your gum line at Essence of Dentistry. Once in place, they allow your oral surgeon to mount replacement teeth onto them. At our dental office, we use the most advanced dental technology to create custom implants that are durable, long-lasting, and worth every penny you spend.
Who Can Get Dental Implants?
Dental implants are an excellent solution for anyone who has lost a tooth to gum disease, injury, or other reasons. The ideal patient for implants is in good general and oral health, but they may not be a good candidate if bone loss has occurred in the jaw area. In this case, a bone graft is a possible solution. Bone grafting can be performed before placing an implant or denture to support the process of osseointegration.
While dental implants are a great solution to replace a single tooth, they can also support partial and complete dentures. These prosthetics are securely attached to strategically placed implants using attachments that snap into place. This means you can eat a wider variety of foods without removing your dentures. Dentures supported by implants are also more stable than traditional dentures, meaning they won't be at risk of slipping out of place.
Guided Implant Surgery
A computer-guided dental implant is what Guided Implant Surgery is all about. The CT scan of the patient is used to plot out the implant procedure. Guided implant surgery produces more accurate results than standard dental implant surgery. The dentist will need implant planning software, a guided implant surgery kit, specialized surgical templates, and a cone-beam CT scanner to execute guided implant surgery.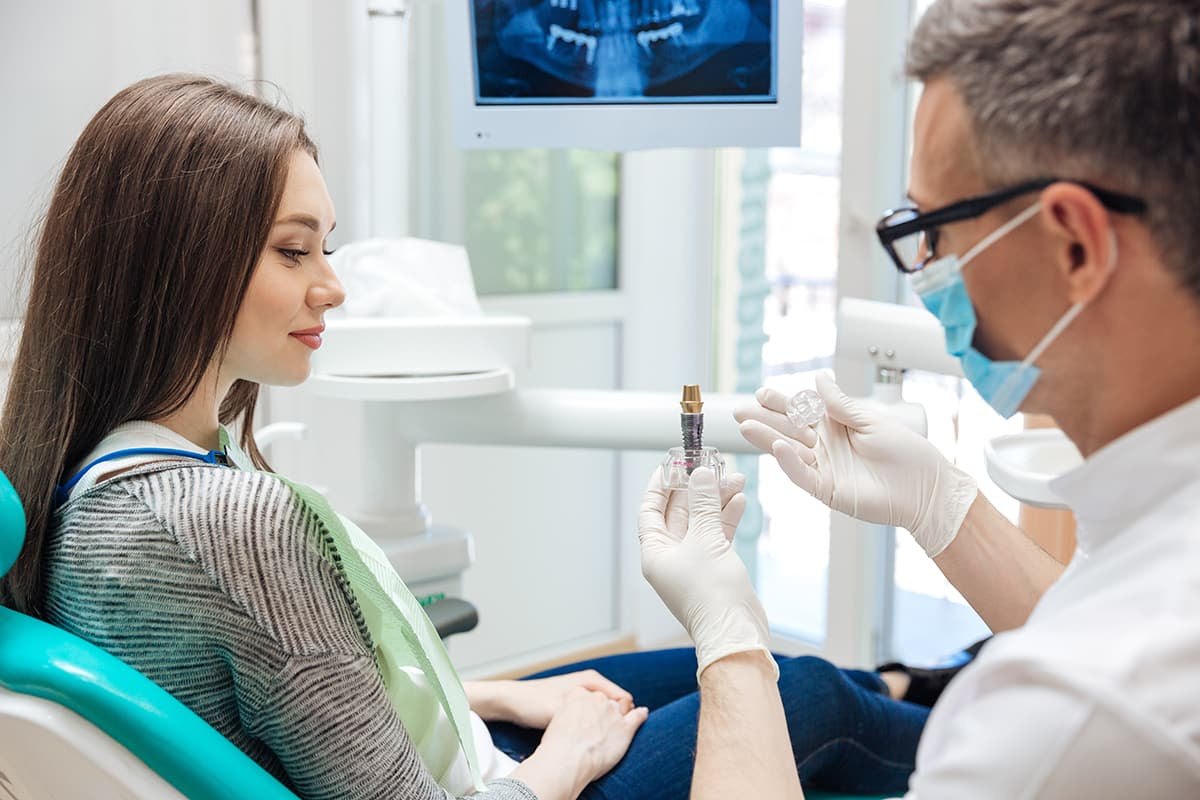 The guided implant procedure is divided into four stages. The first step is for the dentist to evaluate the patient's CT scan. The second stage is to use implant planning tools to plan treatment. A personalized surgical implant is included in the third phase. The fourth and final stage is the performance of the procedure.
The Benefits of Guided Implant Surgery
Guided implant surgery improves the procedure's predictability, precision, and safety. This is because guided implants allow the dentist to forecast how much space is needed for the crown. The surgical guide is intended to be placed against the teeth, gums, or jawbone. The depth of the drill and implant is thus limited. As a result, relatively little invasion occurs in the jawbone. This means guided implant surgery is more precise than standard dental implant surgery.
Furthermore, guided implant surgery reduces the need for bone grafts. This technique is commonly used in flapless surgery. Because the procedure is less intrusive, the recovery time is shorter.
Dental implants are a safe, durable replacement for missing teeth. To learn more about dental implants, contact Essence of Dentistry at 16300 Redmond Way #200, Redmond, WA 98052, or call (425) 249-7789.