A tooth extraction is the removal of a tooth from the mouth. Impacted teeth are also extracted. Teeth can also be removed to make room for other dental procedures such as dentures or other restorations.
Your dentist may refer you to an oral surgeon for more complex procedures such as wisdom tooth removal. This is a standard procedure done by oral surgeons. If they grow correctly, they can be beneficial to the oral cavity. But often, they are impacted or grow at an angle and not straight through the gums. This can lead to infection and pain. For these reasons, a dentist may recommend wisdom teeth be removed.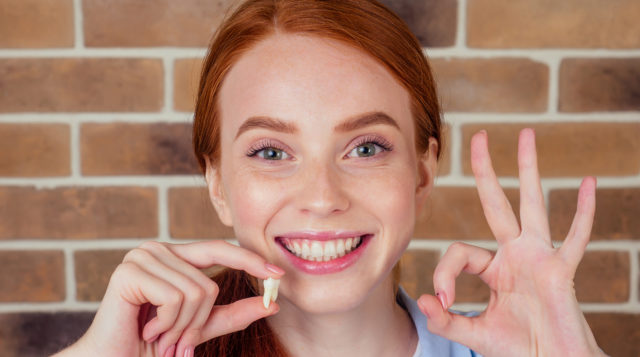 What Happens During the Procedure?
After numbing the area, the dentist pulls the tooth using extraction forceps. The root is removed, and the area is cleaned. Stitches may be needed to close the area if necessary. After the procedure, you will be given aftercare instructions at home. This may include how to care for the mouth and whether to take any medications. If you experience extreme pain or swelling, call your dentist right away.
At Essence of Dentistry, we use the best tools in the dental industry to ensure that our patients receive a painless, comfortable dental experience during teeth extraction. Our skilled dentist Dr. An does a lot of extractions, around forty to fifty, every month, so be assured that you are in the best hands when you visit us.
When Are Extractions Necessary?
Extractions are often only recommended when a patient has a severely infected tooth or teeth. You may also need a tooth extraction if your tooth is loose due to periodontal disease. If the infection is too severe and cannot be treated with antibiotics, you may be referred to an oral surgeon who can perform the procedure.
When the gap left by an extracted tooth is left unfilled in the mouth, it can cause your other teeth to shift out of place. This can create problems for your bite and jaw joints and lead to further decay and gum disease. In these cases, your dentist may recommend that you have a tooth replacement option, such as a dental implant or a dental bridge. Dental implants are a great option if a patient has one or more missing teeth, as they offer a permanent solution to tooth loss. They are more comfortable than partial dentures and have a more natural appearance than bridges.
To learn more about extractions and see if you are a candidate for this procedure, visit Essence of Dentistry at 16300 Redmond Way #200, Redmond, WA, Redmond, WA 98052, or call (425) 249-7789 to schedule an appointment today.